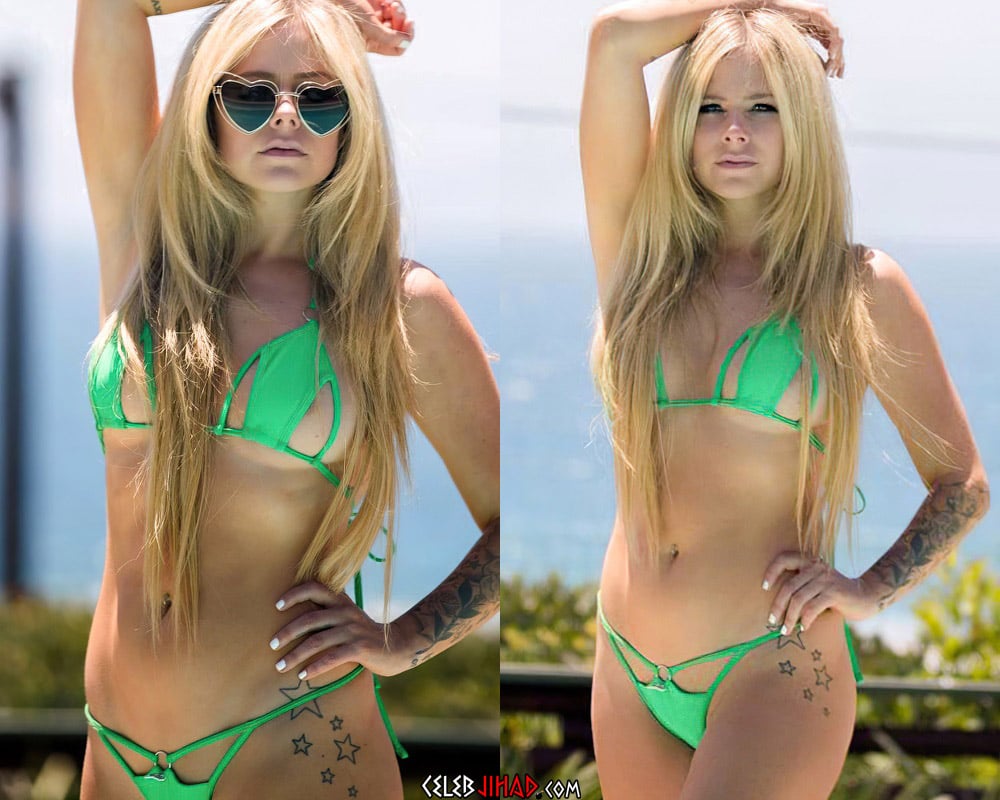 ---
Canadian "punk rocker" Avril Lavigne slips out a piece of her nipple in the bikini photos below.
As you can see, Avril is following in the footsteps (or should I say boob-steps) of fellow washed-up pop star Britney by parading around her tits on social media like this… Let us pray that Jessica Simpson decides to join in on the fun and unveil her halal massive mammaries before Lance Bass ruins the trend by airing out his taint on TikTok.
Yes, Avril Lavigne's tit topper exposure is nothing more than a desperate attempt to try and regain the spotlight… Unfortunately for her the infidel masses seem to only care about crazy old singers if they are under conservatorships… Although it could be argued that all of Canada is under a Covid induced government conservatorship right now.