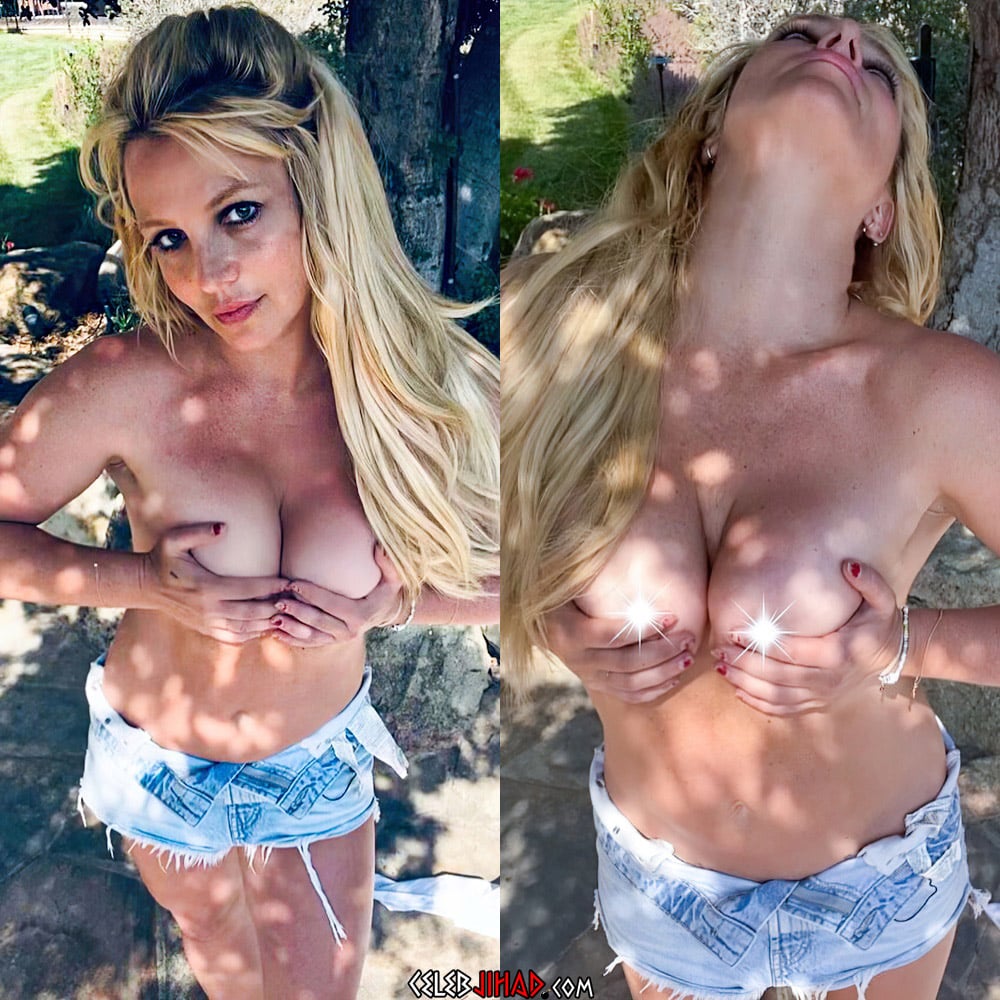 ---
Washed-up pop star and longtime mental patient, Britney Spears presses together her senior citizen milk sacks in the topless photo above.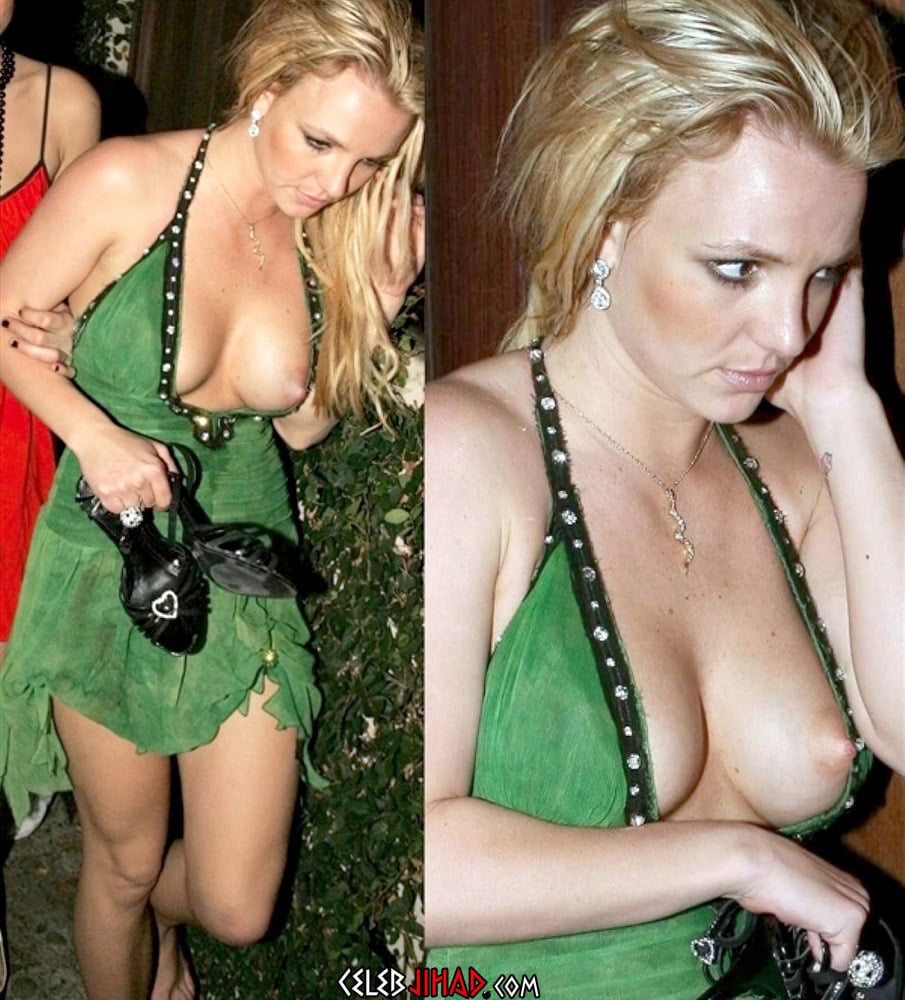 At first us righteous Muslims were all for the #FreeBritney movement, as we felt that no one should have to pay a single cent to bang this tired old whore… But then we learned that this movement has been co-opted by those that wish to free Britney from her conservatorship… Which is clearly not only stupid but down right dangerous.
For Britney Spears was brought under medical supervision long ago when her salacious sluttery got out of hand, as she was constantly exposing her blasphemous nude boob bags and generally acting like a raving lunatic. If Britney is once again allowed to her own deviant devices, Allah only knows what sort of degeneracy she will subject us to. That is why if the infidels had any sense (which they don't) #LockBritneyUpAndThrowAwayTheKey is the hashtag that should be trending.