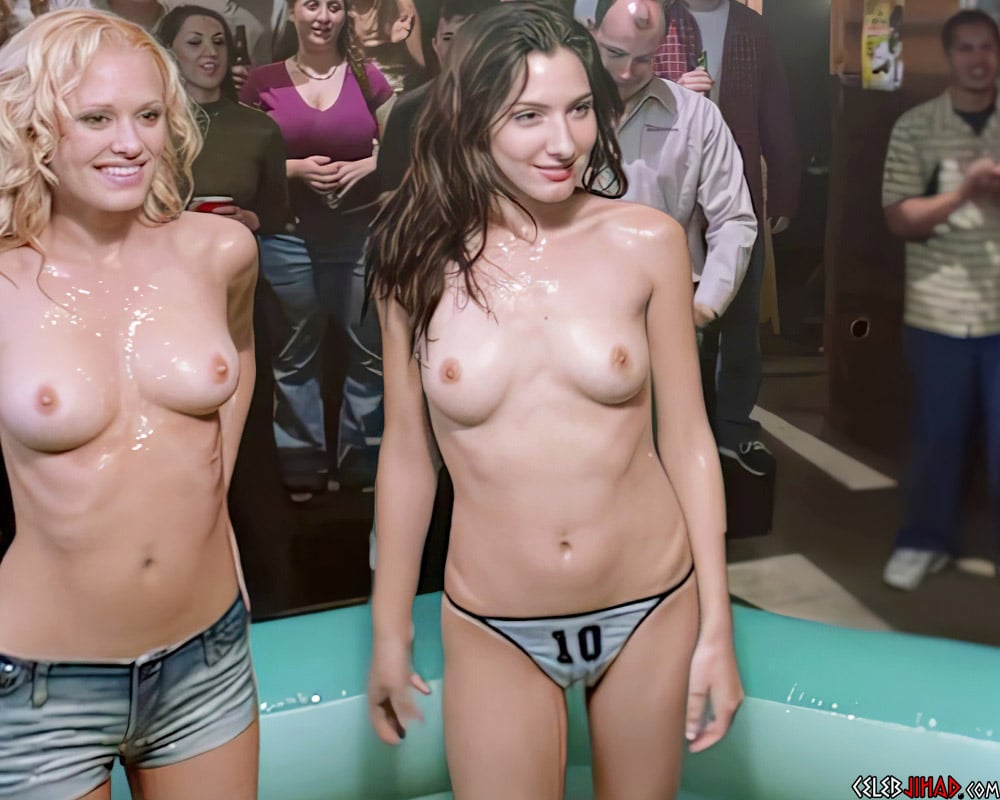 ---
The video below features Corinne Kingsbury's (and Lisa Donatz's) uncropped open matte nude scene from the film "Old School" in ultra high definition.
There is no denying that this was a powerful and terrifying scene in the movie, as Corinne's greased up titties ocularly assault the pious Muslim man known as "Blue", killing him on the spot.
This of course illustrates the danger of a woman's blasphemous bare flesh being allowed out into the light of day, and highlights the importance of requiring that they wear a thick black wool burka at all times… Especially if they have a Jewy looking fugly face like Corinne's.