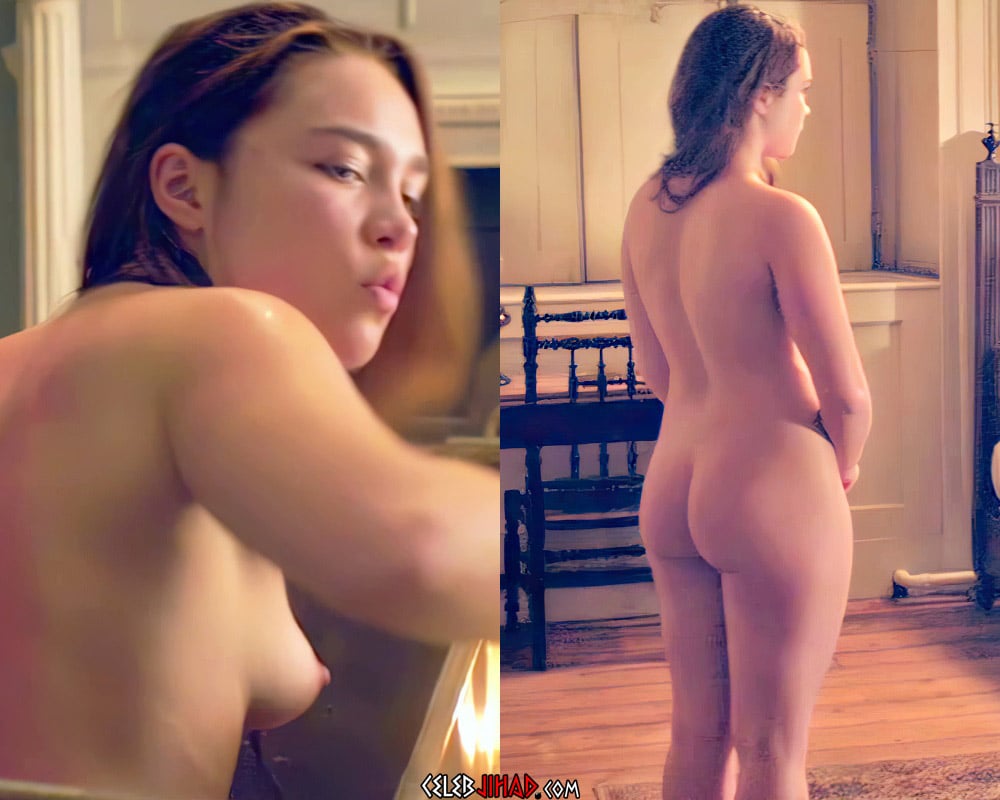 ---
The video below features Florence Pugh's nude scenes from the film "Lady Macbeth" color-corrected and enhanced in ultra high definition.
With Florence Pugh becoming a big star in the infidel West thanks to her role in the new "Black Widow" blockbuster, she is certainly kicking herself for "shooting her load" (as the saying goes) by doing nudes scenes like this one early on in her acting career.
For to truly make the big bucks an actress must pretend to be a somewhat respectable "girl next door" type who is too demure to do nude work… Before finally showing the goods on the big screen either for a giant payday or an Oscar… However with that said, Florence certainly deserved at least a nomination for her performance in these scenes, especially for the way that she jiggles her titty meat while hurling verbal abuse at her nigra washing wench.